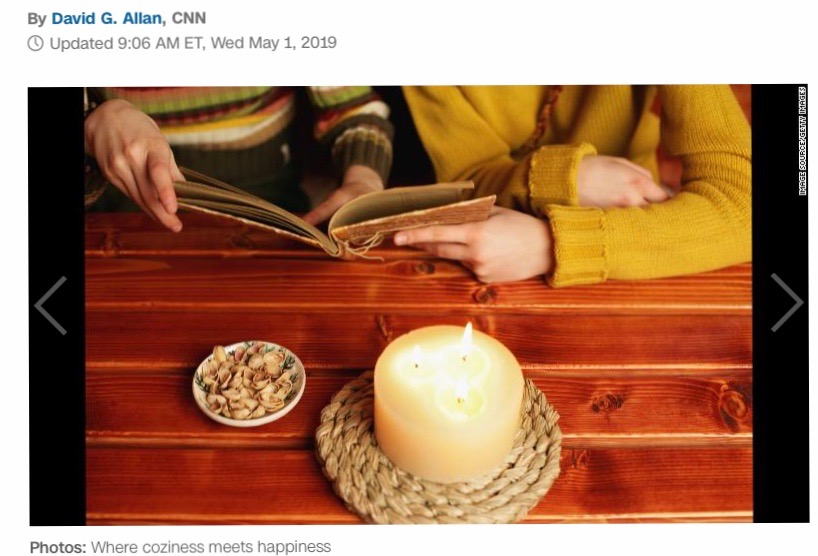 WHY ARE NORWEGIANS SO HAPPY? IN A WORD: 'KOSELIG'
---
Educational Wellness by Wellness Interactive Inc
Go to your happy place. Go on, close your eyes and picture it. Take a deep breath and hold it in your mind's eye for a long, joyful moment.
My happy place looks and feels a lot like the common motifs many share: It's both in nature and insulated from it, like a cabin in the woods. I'm sitting by the golden light of a fireplace in a stuffed chair, under a blanket, with a warm beverage and engrossing book in hand. Music is playing, but it's slow and quiet. Family and friends are there, too. We'll play an unhurried card or board game and share funny stories. We'll eat a delicious meal together. It's snowing or raining, and we watch the weather unfold, go out in it and then enjoy coming back inside again. I don't need any other distractions in my happy place. I have everything I need to be fully connected and blissed out.

The kind of experience I'm describing is something of a national pastime in Norway. They even have a word that snugly wraps all these ideas up: "koselig.